Hire Of Gallops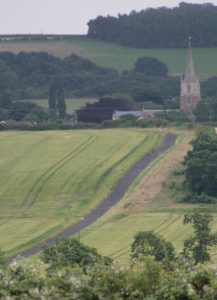 We have two "state of the art" all weather gallops for outside hire at North Lodge.
Higgins: Is a 900 metre "Softrack" surface which is a specially formulated blend of sand, fibre and rubber. The gallop climbs some 150 feet from its start in the Grantham Canal valley bottom and is excellent for both building stamina and for speed work.
Canter Track: Is a 500 metre oval circuit which is ideal for interval training and working on both reins. The surface is a blend of sand and rubber and rides a little deeper than Higgins, causing the horses to work harder whilst maintaining their outline at a slower pace.
Charges: Are £15 per horse per gallop session. We also offer discount packages for multiple use of £60 per month per horse for 5 sessions or £75 per month for unlimited use.
Online Booking: We now have an online booking facility for both all weather gallops . (Click on link)
Off Road Hacking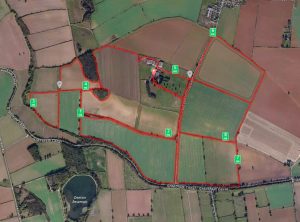 If your horse is here for treatment or is in training with Elite Equine Care or Flora Young Eventing it will have access to almost 10 miles of off road hacking through the beautiful and picturesque Lincolnshire countryside.
North Lodge Farm is some 600 acres and most of the arable fields have grass margins round the headlands that are ideal for hacking and fitness work, away from the dangers of busy main roads.
The topography of the farm is naturally undulating which provides excellent features for hill work and muscle development and most of the land is relatively free draining so is accessible for most of the year.
If your horse is not currently resident at North Lodge and you would like access to these wonderful facilities, please contact us to enable a special arrangement.
Physiotherapy Facilities
Hydrotherapy Cold Water Spa
Spa treatments can be part of an integrated rehabilitation program or can be booked as a one off session, perhap pre or post competition.
One off Spa treatment is charged at £25 per session.
Infra Red and UVB Solarium
Once again, the solarium can be part of an on going treatment program or used on a per session basis to help ease muscle tension and boost vitamin D levels.
One off Solarium session is charged at £10 per 30 minutes.